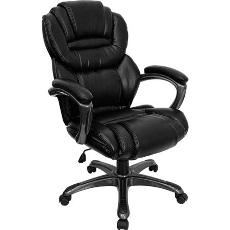 With findings from research upon research piling up, most employers are now paying attention to how the design and environment of the office can influence their workers and actually make them more productive. One such aspect highlighted is that the employees' concentration is bound to be disrupted given they are forced to sit all day long on uncomfortable chairs. Understandably, this type of furniture proves to have an adverse effect on health too.
If, like all good employees, you are looking for ways to increase retention and productivity, the following reasons should help you consider improving the furniture with respect to both their cohesiveness to the office design on the whole as well as in terms of their quality as individual items.
Ambiance
Are your employees still making use of old and worn-out furniture? That wouldn't help boost their morale much if they are being fed about the non-serious attitude of their employer towards their business. Switch to something that is in line with your professional commitment and values. Refrain from having your new furniture as too bold, bright, or loud because that can be counterproductive as well.